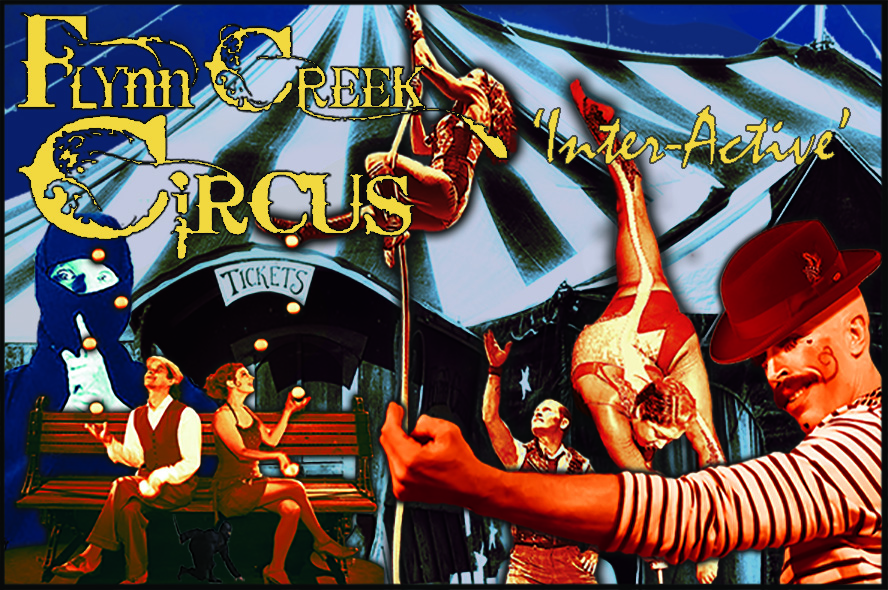 An all new show full of thrills and laughs coming this summer…
We've changed out ticket platform! Our new platform does not require you to set up and account and has reduced processing fees. Yeah! Click on your city to be directed to our secure online ticket sales for your preferred location. Tickets for more locations will be available for purchase soon!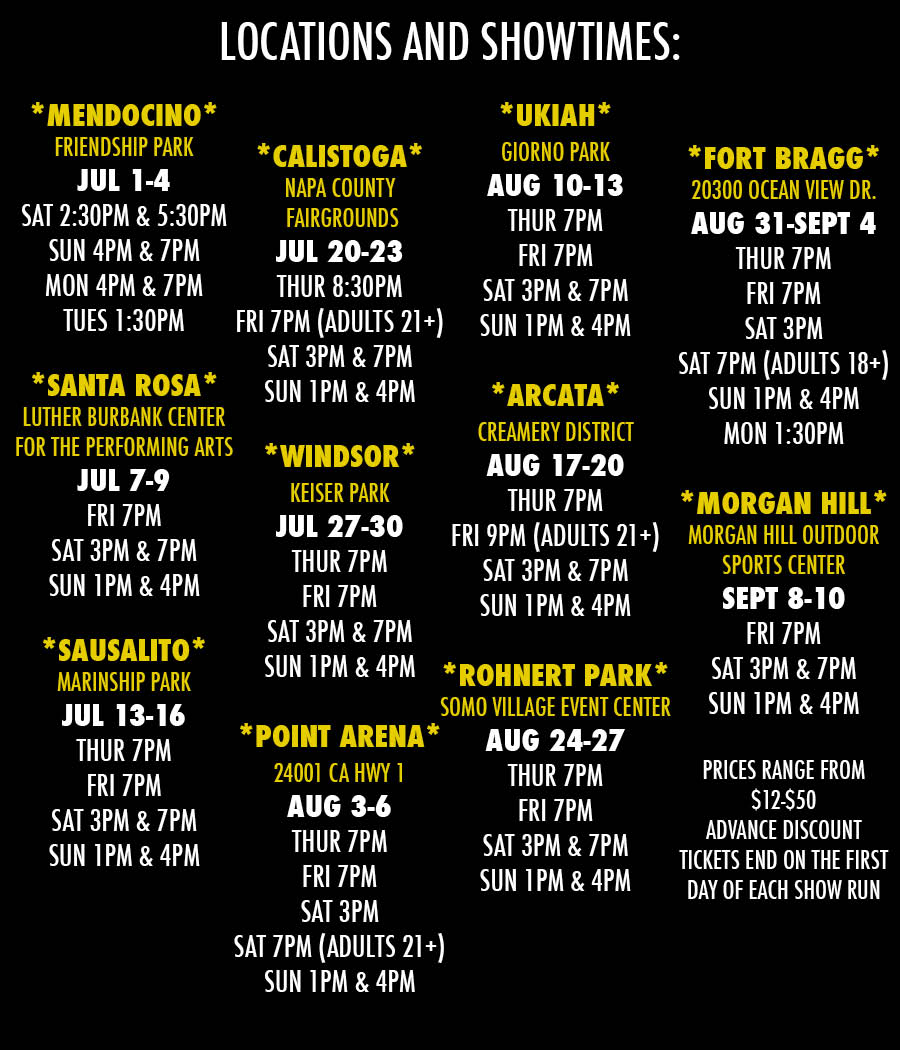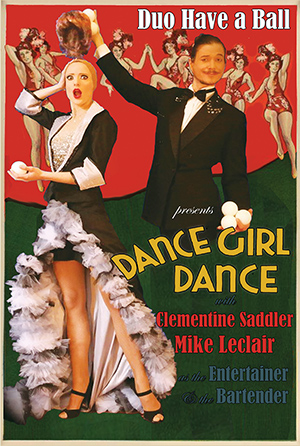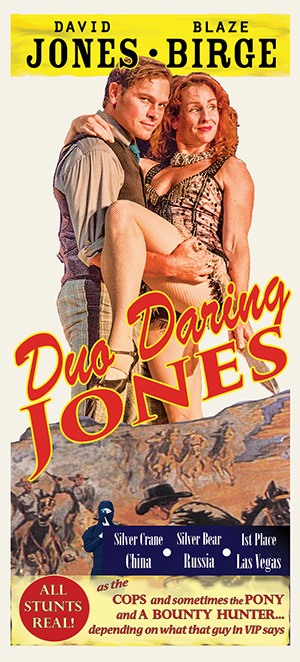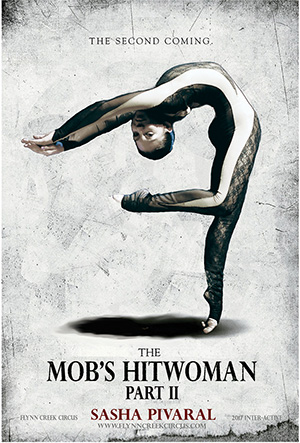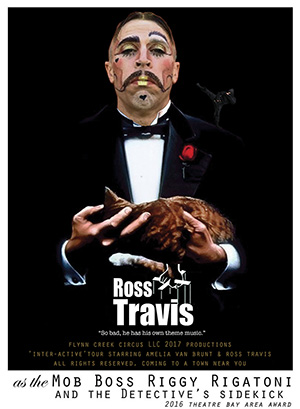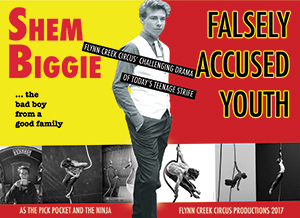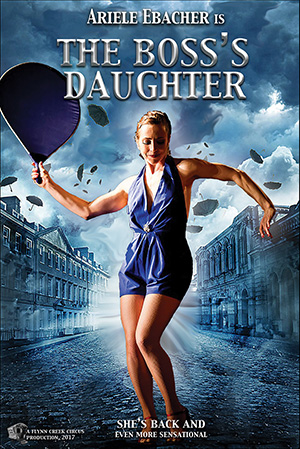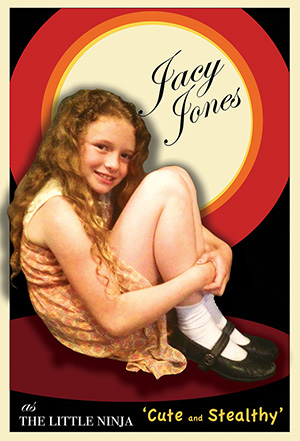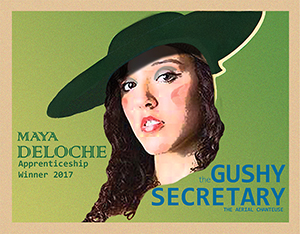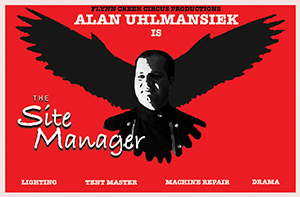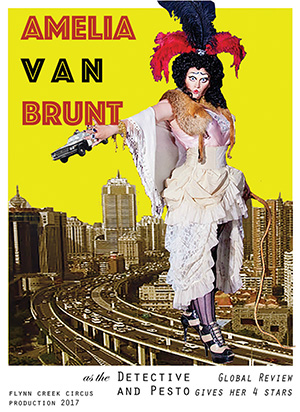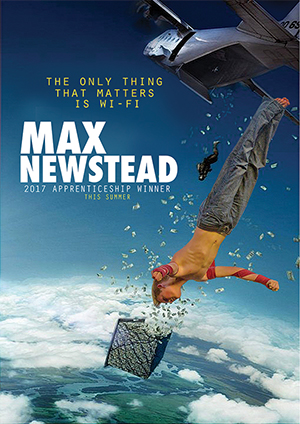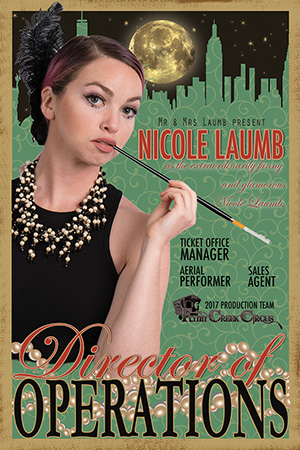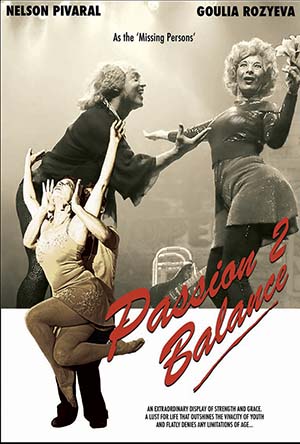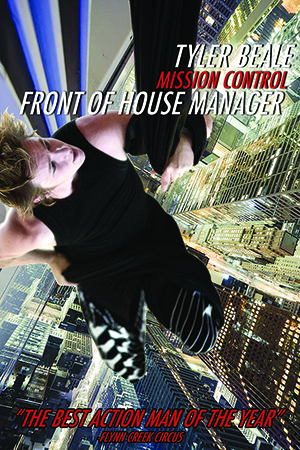 -tonight we decided to check out Flynn Creek Circus over at the park where they have the Sausalito Art Festival.  Man, it was a TONIC!  I'm happier than I've been in weeks!  The performers were great fun and totally engaging.  It was wonderful to see them show off their considerable skills under the Big Top in such an intimate environment.  Amazing!  You really do owe it to yourself to unplug, grab some cotton candy & popcorn and enjoy yourself!  What a needed break from the madness in the world.  Very reasonably priced, and good, clean, silly fun.  Just what this town needs!  Please support it!  Thanks!
Joe Paulino