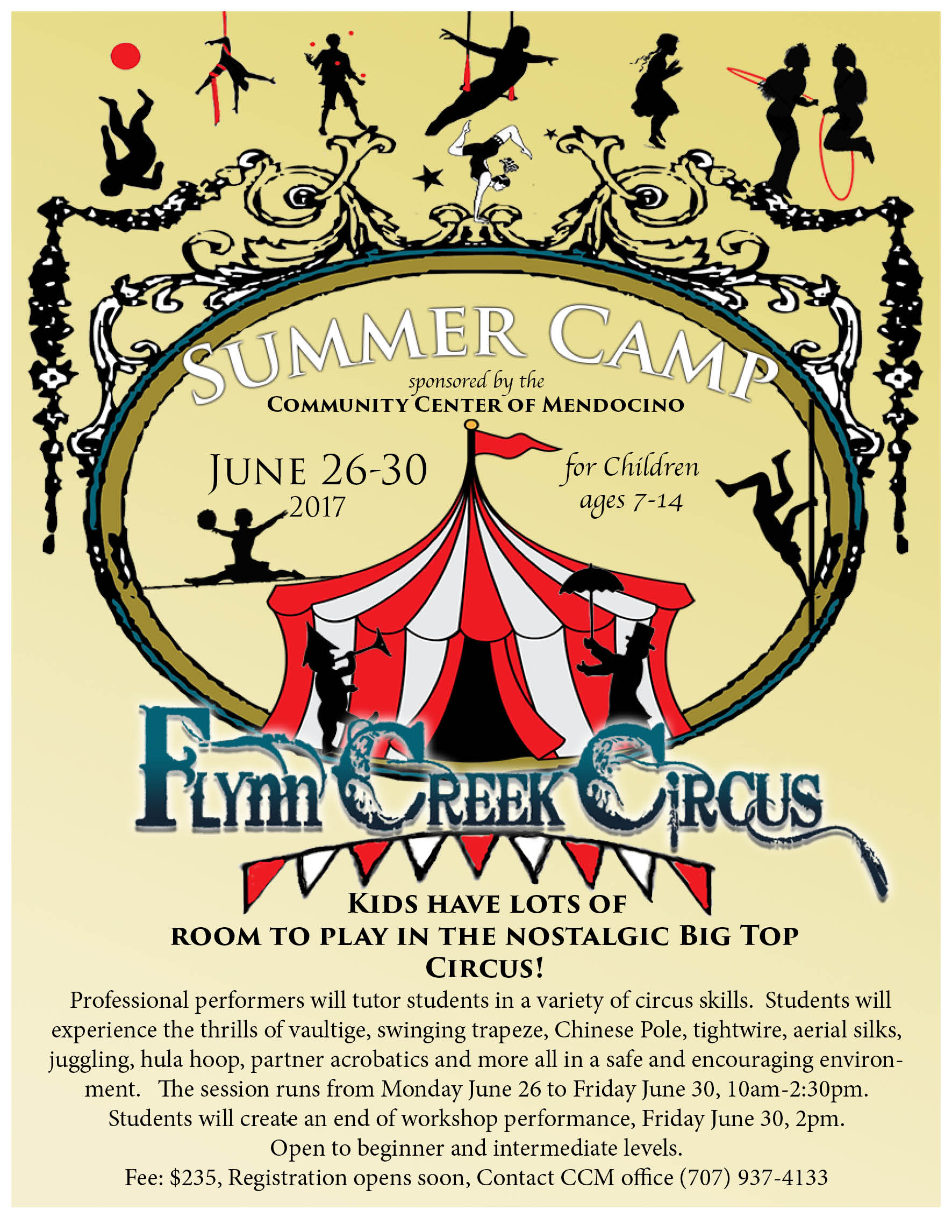 Summer Camp is Back!
This workshop will introduce multiple circus disciplines and work to the level of each individual student. Students will experience the thrills of tumbling, swinging trapeze, tightwire, aerial silks, bounce juggling, hula hoop and partner acrobatics all in a safe and encouraging environment. General conditioning and stretching techniques will be emphasized to promote healthy exercise habits. Students will create an end-of-workshop performance at 2pm Friday, June 30.
Signed Liability Waiver must be submitted before child may attend.
Recommended attire:
Students should wear comfortable clothing that covers the knees. Shirts should be tight or able to tuck in for upside-down activities. If students have flat-soled tennis shoes, ballet slippers or gymnastic shoes, please bring. Children's camp students need to bring their own lunch and snack daily.